Nikon 70-300mm f/4-5.6 Macro Lens FOR ALL NIKON DSLR CAMERAS
Your purchase includes (mouseover to view):

Nikon 70-300mm f/4-5.6

Three Piece Filter KiT 62MM

Digital Lens Hood

BLOWER

VIVITAR CLEANING KIT

MICROFIBER CLEANING CLOTH
FOR MORE INFORMATION PLEASE SCROLL DOWN

Nikon 70-300mm f/4-5.6
Key Features
- Powerful 4.3x telephoto zoom lens
- Compact and lightweight
- Nine-blade rounded diaphragm achieves a natural blur for out-of-focus elements
- Nikon Super Integrated Coating for minimized flare and ghost, providing good color balance
Specifications
- Focal length 70-300mm
- Maximum aperture f/4-5.6
- Minimum aperture f/32-45
- Lens construction 13 elements in 9 groups
- Picture angle 34°20' - 8°10' [22°50' - 5°20' with Nikon digital cameras (Nikon DX format)]
- Closest focusing distance 1.5m
- Maximum reproduction ratio 1/3.9
- No. of diaphragm blades 9
- Filter/attachment size 62mm
- Diameter x length (extension from lens mount) Appproximately 74×116.5 mm/2.9 x 4.6 in.
- Weight Approximately 425 g/15.0 oz.
- Supplied accessories 62mm snap-on front lens cap, Rear lens cap LF-1, Bayonet Hood HB-26
WITHOUT Nikon 70-300
WITH Nikon 70-300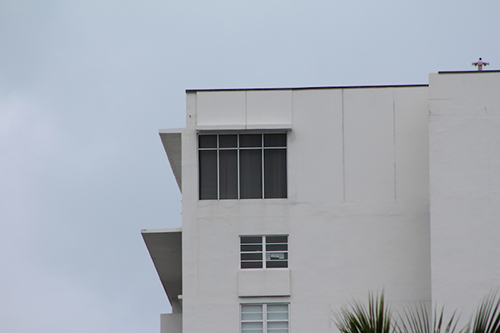 THREE PIECE FILTER KIT 58MM UV CPL FLD
Solid optical glass. Each individual filter is heat-treated to avoid any rare movement or distortion.
UV Filter:
Protects your lens from scratches and fingerprints
Removes and absorbs ultra violet rays, giving sharper contrast to your video and digital images
Diminishes ghosting effect from reflected light
CPL Filter:
Removes unwanted reflections from non-metallic surfaces such as water or glass
Increases color and contrast by redcing reflections from non-metallic surfaces by cutting through haze
Improves clarity of distant objects
Foliage is richer, skies bluer
FDL Filter:
Allows camera use under fluorescent lighting
Gives natural light colors when under poor conditions
Filter Case:
Easily stores the included UV, CPL, and FDL filters when not in use
Keeps your filters well preserved, maximizing longevity
DIGITAL LENS HOOD
Our lens hoods are primarily designed to prevent unwanted stray light from entering the lens, by extending and shading the end of the lens. In addition, since the end of the lens is extended, you also get the added benefit of some extra protection from accidental impact
PROFESSIONAL DUST REMOVING BLOWER
Easily remove dust and dirt particles from your electronic equipment.
Blows off dust particles, even those clinging to items from static electricity.
Safer and cheaper then pressurized air canisters.
VIVITAR MICROFIBER CLEANING CLOTH
Cleaning spectacles and sunglasses camera lenses, CD's, DVD's, PDA's, computer screens and much more! Microfiber cleaning cloths for cleaning all types of lenses and screens. Perfect for cleaning glasses, TV screens, CD's, cameras, iPads, computer, mobile Phones and other devices. Suitable for many cleaning jobs around the home, car and office. Leave no marks behind. Ultra-Fine microfiber cloth attract, lift and hold dirt, dust And grease with Just a little water. Color: Multicolor Size: Approx. 13cm x 13cm/5.1" x 5.1"
Cleaning kit
Cleaning spectacles and sunglasses camera lenses, CD's, DVD's, PDA's, computer screens and much more! Microfiber cleaning cloths for cleaning all types of lenses and screens. Perfect for cleaning glasses, TV screens, CD's, cameras, iPads, computer, mobile Phones and other devices. Suitable for many cleaning jobs around the home, car and office. Leave no marks behind. Ultra-Fine microfiber cloth attract, lift and hold dirt, dust And grease